More than 10.000 Dutch citizens advise the government in National Climate Consultation
More than 10.000 Dutch citizens advise the government in National Climate Consultation
Windmills on land, increasing the price of gas or a meat tax? What does Dutch society think about Dutch climate policy? This is what researchers from TU Delft and Utrecht University were wondering. Populytics helped them set up a consultation on our platform Wevaluate. It attracted a lot of attention, with more than ten thousand Dutch people participating!
The topic
The Dutch government has agreed, along with other European countries, to take more action to combat climate change. The government therefore, needs to decide which measures it will take to reduce the emission of greenhouse gases such as CO2. Members of the Dutch Parliament had previously indicated they would like to involve Dutch society in this process.
In the seat of government
In the consultation, citizens were put in the government's position. In part one they were shown 10 measures that reduce greenhouse gases, including information about the effects of these measures. They could then indicate for each measure to what extent they think the government should apply it in order to achieve the national climate targets in 2030. The measures that participants recommend must, as a minimum, reduce CO2 emissions by 27 megatons; participants could spend a maximum of 15 billion euros. In the second part, participants could give arguments for their choices and submit their own ideas to the government. Opponents of climate policy could also indicate where they wanted the government to take no action at all.
Consultation as a scalable, nuanced form of citizen participation
Public participation often involves simplistic methods such as a referendum or an opinion poll in which a complex issue is simplified into a Yes or No choice. Or it involves very intensive methods where citizens are only allowed to give an opinion after attending specific meetings for days on end. A consultation is an intermediate form in which participants can express their preferences in a nuanced way based on an overall picture of policy options and impact effects. Participants are given extensive opportunities to justify and nuance their preferences. Because citizens put themselves in the shoes of the decision-maker in the consultation, they gain more understanding around the choices that the decision-maker must make.
A representative group and open to all Dutch people
In the first week, the climate consultation was done by a representative panel of Dutch people. We saw enthusiasm about the consultation from participants across the political spectrum. The vast majority of voters from all political parties thought PVE was a good way to involve Dutch citizens in their governments' choices about climate policy, and that the government should use the PVE method more often to involve citizens in policy making. Because of this enthusiasm to the initial week, the consultation was opened to all Dutch citizens from March 5th to March 31st of 2021. In total, more than 10 000 Dutch citizens participated in the consultation.
Results
We saw in the representative sample that citizens put forward innovative ideas and liked having their voices heard in a serious manner within the consultation. Even those not planning to vote in the upcoming elections took extensive time in the virtual consultation to advise the government on climate policy. The results also demonstrate the gap between individuals' views is sometimes much smaller than  presented via talk shows and political debates. In addition, there are measures that are much more popular among citizens than among politicians and vice versa.
Usability of the results
The government can use these results to improve policies. Using statistical techniques, we can determine how the impacts of the policy options affect participants' preferences. These analyses also provide insight into the differences/commonalities between groups of Dutch citizens. The arguments that participants give for their choices offer a sharp insight into their values, motivations and concerns.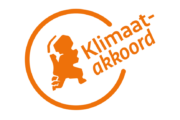 "In this way the government brings itself closer to the citizens; it makes their decisions more credible."
–
"You have certainly given me insight as to why the government must sometimes proceed with acrimonious actions. Thank you for this insight."
–
Questions?
Please contact us.
We are happy to provide information, give a presentation about a (finished) project and our PVE method. And are happy to think along with your question or the topic of your participation course.