Renewable energy: but how and which?
Renewable energy: but how and which?
How do you create a regional energy strategy that fits the needs of your residents? How can you hear all residents, even those who don't speak loudly? This is exactly where our specialism lies. That's why Regio Foodvalley asked us to research the ideas of their residents.
What did we investigate?
Region Foodvalley wants to generate sustainable energy. But what fits best with the landscape? And who should get to work? These were the central questions during the research. We carried out the research together with the Dutch Platform for Citizen Participation and Government Policy and Public Mediation.
Who participated in the research?
Almost 1800 participants took part in the consultation. It yielded more than 5000 motivations, ideas and arguments. Most participants participated through our online civic participation platform Wevaluate. They could do this from home and at their convenience. A citizens' forum used the results of our survey to provide advice together with the RES Region. They gave this advice to 8 municipalities in Utrecht and Gelderland about the future energy policy of the region.
Why combine an online consultation with a citizen forum?
It is a powerful combination that reinforces each other. You involve a large and diverse group of citizens, including the silent middle group, through the consultation. In addition, the citizens' forum helps to see the outcomes from a local point of view. After all, they know well which findings are context specific for their region. The citizens' forum converts the outcomes of the consultation into recommendations. During this process they are guided and can consult experts. They present the results and recommendations to the municipality themselves. In this way the voice of citizens is more clearly heard.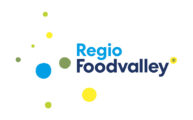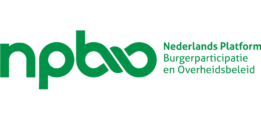 "If it is about us, then do it with us!"
–
Citizen's forum Foodvalley
"We chose a citizen forum approach, because we think it is very important to seek the advice of our citizens when thinking about generating renewable energy."
–
Harke Dijksterhuis
Wethouder in Nijkerk
"It is not solely about deciding what the best solution would be, but we are also asked why we would choose a certain option."
–